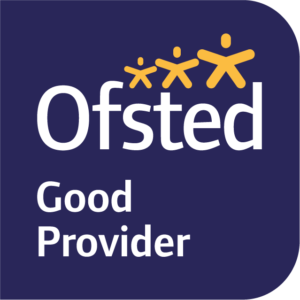 Apple Orchard, Bramley was our first home opening in June 1991, since the early days this home has been radically refurbished and developed to incorporate up to eight young people. It is situated in a small suburb of Guildford, Surrey. The house sits within an acre of land which has been separated to include a football pitch, all weather basketball court, vegetable garden, car parking and a Sports and Games room called the 100club.
The house has bedrooms for up to eight young people, spread over two floors; a large conservatory and dining area along with a well-appointed kitchen and 3 bathrooms for the use of the young people. They attend our Ofsted and DoE registered school located at Orchard House, a 20 minute drive away, and travel to and from school by car. Staff on duty during the day remain at school, for consistent support for the young people.
The home is within easy access of local amenities including a large county hospital, and health services, leisure activities such as Cinema, Ice Skating and bowling, as well as plenty of countryside for bike rides, walks and sports and a secluded cycle track at the rear of the property which is part of the South Downs Way.
Within the home there are several areas for the young people to socialise in, these include a large conservatory which is used both for regular meetings and for TV and Films, there is a Games room within the home with TV and Games consoles and a large dining area for meals, and for quieter activities such as arts and crafts. The group enjoy cooking and have access to the kitchen to both help with meals and to prepare treats such as cakes and biscuits.
The home is regularly decorated and the young people have helped to choose the internal decoration of the communal areas and of their bedrooms. The young people also help to decide what activities are offered and what facilities they want at the home. Their recent request was a games room away from the main home.
Apple Orchard , Bramley was graded Good by Ofsted at their Inspection in June 2018.
I think that Apple Orchard is the safest place I have ever been to. I love it here. We do lots of lovely activities and I've got a nice key worker.
Apple Orchard Student : DW aged 16
I have been here a year and a half and I've enjoyed all the activities. The staff make Christmas extra special for all us boys.
Apple Orchard Student : CB aged 15
Coming into Apple Orchard can seem scary at first. Within a week I guarantee you will feel right at home.
Apple Orchard Student : DC aged 17